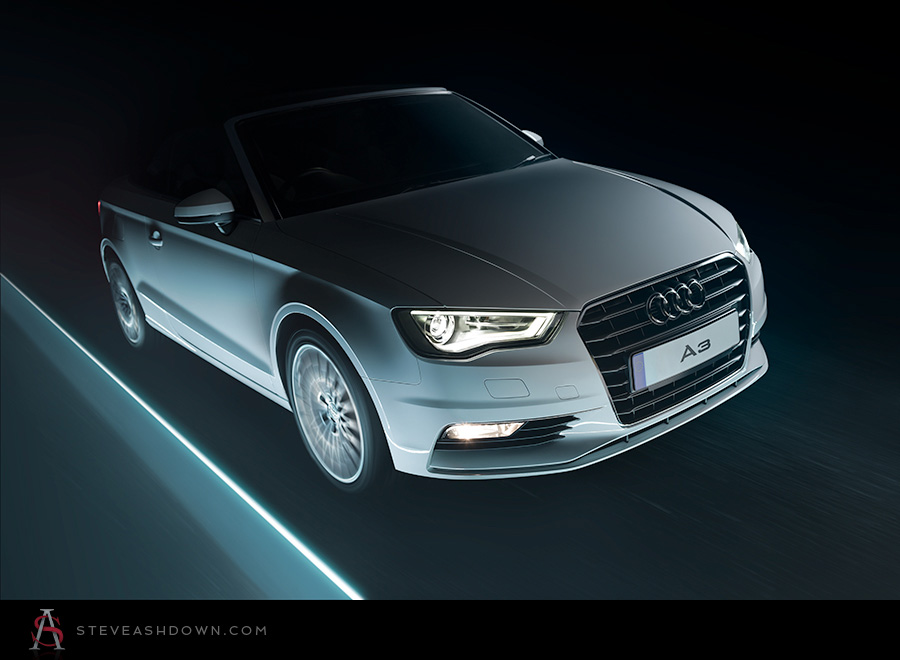 My lastest car photoshoot was this Audi A3 Cabriolet. It is an interesting mixture of the brand's now well established 3 box convertible body shape but with sharper modern lines and some really clever tech under the bonnet.
My take on it was to use high contrast lighting and some cold colours to bring out its futuristic edge. We also did some softer autumnal alternatives to show its more traditional and accessible side. My wife volunteered to take the wheel and took some persuading to give it back.
This was my first experience of 'cylinder on demand' where two of the four cylinders are dropped from firing, their are valves shut and the other two pots are left to do the work. It only does it when you are cruising along gentley and I was really impressed that it was so seamless. They fire up the moment you squeeze the throttle and come in so smoothly that its very hard to tell it happened at all. The result is diesel-like fuel economy without the clanky oil-burner noises.
Anyway, here are some of the shots. The dark shots are done with a combination of studio strobes and LED lighting.