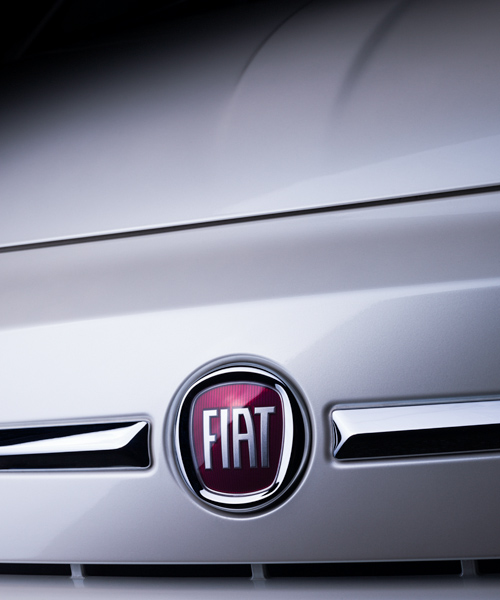 It may not have the glamour of a supercar but the humble Fiat 500 has a level of coolness that is envied in the car industry. Its good looks are appreciated by all making it as at home in Monaco as it is in a supermarket car park. It has great build quality and modern equipment wrapped up in the iconic styling of the 60s car of the same name.
I got this one for a week of wet, gloomy weather so plans where changed with some of the city street shots I had been aiming for were swapped for studio lighting. It's a nice little car; easy to drive, well put together and a character that my wife fell in love with. She's got her eye on one for the future. I wouldn't argue. The convertible roof on this one didn't get much use but is a nice option but I'd avoid the red roof fabric as I'd always be worried about it getting marked by an oily hand or an incontinent pigeon.
Being small and curvy it looks good in photos and the detail shots came out well. I used the Hasselblad which helped control the ambient light with the leaf shutter while picking out amazing detail.